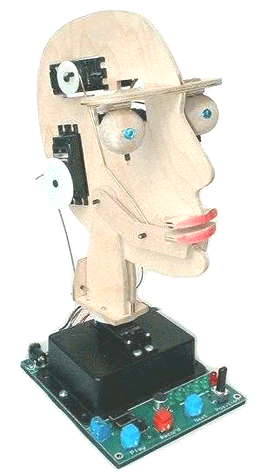 It may seem crazy in this computer graphics-laden world, but it seems like it's easier than ever to get started in animatronics and robotics as a hobby.
Here, for example is ALEX, a simple animatronic kit from BPE Solutions. You can upgrade it to make it talk automatically with audio. Buy lots of them and have your own Picasso-meets-Disney Theme Park ride!
They also offer an
animatronics book
for the aspiring Faz Fazakis or Stan Winston in your life.
Labels: animatronics, crafts, puppetry
posted by Brian at 7:49 PM
0 comments
links to this post